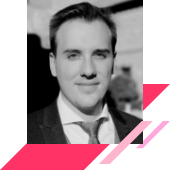 Sergio Vacas Portugal
Manager, London
I joined Axxsys 12 months ago. I was already working in consulting, in a software implementation project for an asset management company when in the interview process with Axxsys they told me about the company and their plans. I immediately saw their expertise in technology consultancy, global variety of clients and aim to keep growing matched what I was looking for to boost my career and grow professionally, learning and working with them.

They trusted me from the early beginning giving the opportunity to work directly for one of their biggest clients in the UK where I was one of the main Business Analyst's in a reporting project after the merge of two large British firms.

They kept their word to support my ambition of wanting to grow professionally in the company and to do so, they provided me training and access to different courses to increase my knowledge in different fields out of my comfort zone.

To conclude, I would like to remark that my easy and smooth transition to come to work and live in a new country is to a large extent due to my colleagues in Axxsys. It is a pleasure to be surrounded by a such an excellent group of professionals and good people every day.